Pasadena Uninsured Car Accident Lawyer
Representing Victims of Uninsured Car Accidents in California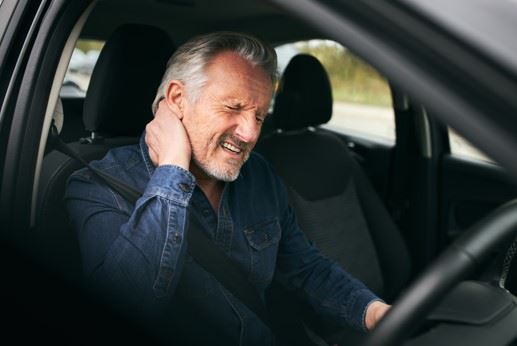 Many motorists in Pasadena are familiar with what to do if you are ever involved in a car accident with someone else: Call 911 and exchange insurance information with the other driver.
But what happens if you are hit by an uninsured driver?
What if the other driver flees the scene of the accident?
Are you still able to recover compensation for any damages you may have sustained? Luckily, the answer is often "yes." If you or a loved one were hit by an uninsured driver, we can help you recover compensation for your damages.
Call the Pasadena uninsured car accident attorneys at Law Offices of Paul P. Cheng & Associates for a free initial consultation.
Who Pays If You Are Hit By An Uninsured Driver?
Since California is a "fault state," that means that the driver who causes the accident is usually the one responsible for paying for any damages (usually through their insurance policy). However, when an accident is caused by a driver who doesn't have insurance, or who flees the scene before insurance can be exchanged, then the responsibility to cover damages from the accident will typically fall on your own insurance carrier.
Will My Insurance Cover An Accident With An Uninsured Driver?
Whether or not your insurance company will cover an accident with an uninsured driver will depend on if you have the proper policy. Most insurance companies offer two additional types of insurance that will cover you in the event of this type of accident:
Uninsured Motorist Coverage - This type of insurance coverage should cover any damages caused by a motorist who is uninsured.
Underinsured Motorist Coverage - This type of policy coverage will cover accidents in which the at-fault driver didn't have sufficient insurance to cover all of the damages caused by the accident. In this situation your policy carrier would cover the difference on your behalf.
If your insurance policy includes the above types of coverage, then your insurance company should cover an accident with an uninsured or underinsured driver. However, there are some insurance companies that refuse to offer full compensation unless their policy-holder is represented by a lawyer. This underhanded tactic of "low-balling" is something to look out for when making an insurance claim.
Can You Sue An Uninsured Driver for Damages?
Suing an uninsured driver for damages may sound like a smart move, but the reality is that most drivers who don't carry insurance, also don't have the money to pay out damages in a private lawsuit. Unfortunately, even if you win a personal injury lawsuit against the at-fault driver, there isn't really any way to collect money from an uninsured driver after an accident.
What If My Car Was Hit By An Uninsured Driver While It Was Parked?
If your car was hit in a parking lot or while parked on the side of the street, as long as you were parked legally the same insurance policies should cover any damage to your vehicle.
What If I'm In a California Car Accident Without Insurance, But I'm Not At Fault?
Some situations may arise where an uninsured driver is hit by an insured driver, of no fault of their own. While driving without car insurance is against the law in California, you may still be able to recover compensation for your injuries. In instances like this, the uninsured driver may still file a claim against the insured driver's insurance company. We strongly recommend speaking with a professional uninsured accident lawyer in Pasadena before making this decision, as it may not always be in your best interest to sue the at-fault driver if you do not have insurance.
Get the Help of an Uninsured Accident Attorney in Pasadena Today!
If you have been hit by an uninsured driver in California, or if you were hit by someone else while driving without insurance, we can help. If your insurance company is low-balling you or refusing to pay for your damages even though you are covered under your insurance policy, you may need to hire an uninsured accident attorney to fight on your behalf. The Law Offices of Paul P. Cheng & Associates prides itself on being founded on integrity and dignity. We are available 24/7 to answer any questions you may have about your uninsured accident, and we offer free initial consultations to all potential clients.
Need help from a professional uninsured car accident lawyer in Pasadena? Call (888) 356-4937 today or reach out to us online.
Our team strives to provide focused and driven action in order to give your case the focus that it deserves. We are proud to offer each potential client a free consultation. Contact the Law Offices of Paul P. Cheng & Associates today to find out how we can help you achieve the resolution you need.