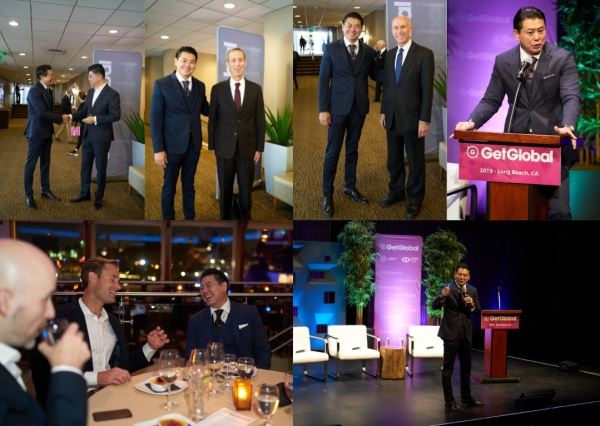 Attorney Paul Cheng attended the 3-day conference, "GetGlobal: Thrive in Foreign Markets," at the Long Beach Convention Center. As a VIP speaker, he delivered the presentation, "Asia Overview: Key Changes from the Ground Up," on November 7, 2019.
Featuring more than 150 speakers, 100 global Sponsors, and 1,000 senior executives, GetGlobal is the largest summit in North America every year. With a central focus on international business strategy and expansion, the conference brings global business executives, industry experts, and government representatives together to build a discussion and networking forum for international growth.
The speakers at GetGlobal represent the world's leaders and innovators in 15 industries, including tech, e-commerce, entertainment, aerospace, and renewable energy.
Among this year's speakers were:
Alan Turley, Deputy Assistant Secretary of Commerce for China and Mongolia
Craig Allen, President of the US-China Business Council
Andrew Edlefsen, Director of the US Commercial Service of the U.S. Department of Commerce
John Keisler, Long Beach Economic Development Director
Mario Cordero, Executive Director of the Port of Long Beach
Paul Cheng is a trial attorney and managing partner at the Law Offices of Paul P. Cheng & Associates in Pasadena, California. As the president-elect for San Gabriel Chamber of Commerce, he represents clients in a variety of transactional and litigation matters.
More information about GetGlobal can be found at https://2019.getglobal.co/about/. Those inquiring about the Law Offices of Paul P. Cheng & Associates can visit https://www.paulchenglaw.com/.